Portal, yes or no?
Wed Apr 28, 2010 1:11 pm by Kriller
Comments: 1
[VERY IMPORTANT!] Forums revived!
Wed Apr 28, 2010 10:08 am by Kriller
Hey guys, it's Kriller. Me and Thunder and some other guys are reviving the forums! We moved all the posts to an admin zone, instead we're adding alot of new stuff. So you can expect to see alot of new changes. So what are you waiting for? Join now if you haven't already, also you way in the back, click register now!
Comments: 1

So yeah, some days ago I was browsing the internet and I find a Futurama Wiki. (Check
here
.)
So at the main page, it has a count down to season 6.
I didn't know there was a season 6 coming, so yeah, I'm happy.

Oh and if you haven't ever watched Futurama, go watch it.
It's really awesome.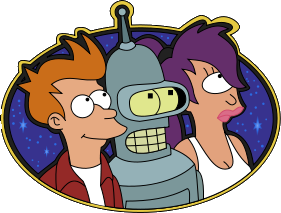 Similar topics
---
Permissions in this forum:
You
cannot
reply to topics in this forum